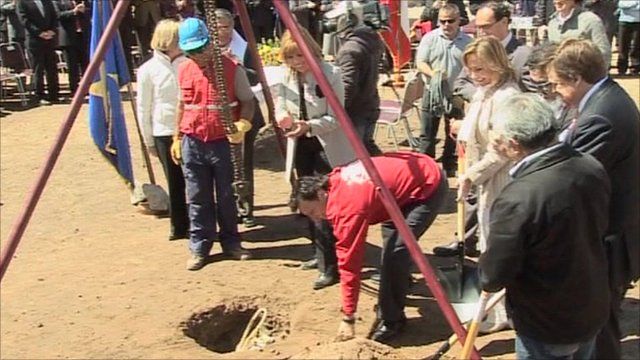 Video
Chile marks one year anniversary of San Jose mine rescue
Chile is marking the first anniversary of the spectacular rescue of 33 miners, who were freed after being trapped below ground for 69 days.
Some of the miners returned to the San Jose pit, in the Atacama desert, for a thanksgiving Mass.
About a billion people around the world watched pictures of the 22-hour rescue operation, in which the men were winched one-by-one to safety.
A year on, many are still suffering from trauma, and half are unemployed.
Gideon Long reports.
Go to next video: Chile's near flawless mine rescue