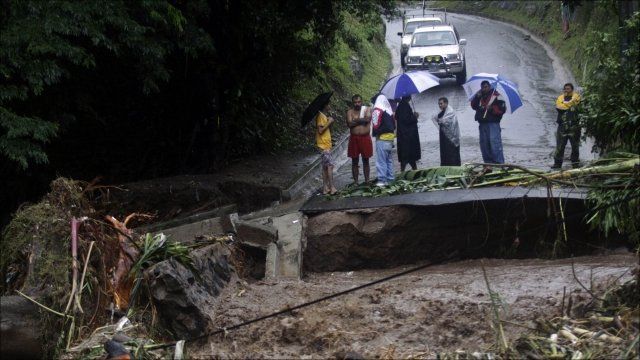 Video
Floods cause turmoil across Central America
The number of people killed by a week of torrential rains, triggering floods and landslides across Central America, has reached at least 80, officials say.
El Salvador is the worst-affected, with 32 people killed, mostly buried in their houses by mudslides.
The number of dead in Guatemala has risen to 28, while the total rose to 13 in Honduras, and eight people have died in Nicaragua.
Rain generated by a tropical depression continues to fall across the region.
The UN estimates that more than 100,000 people have been affected by the flooding.
This footage shows scenes from El Salvador and Guatemala.