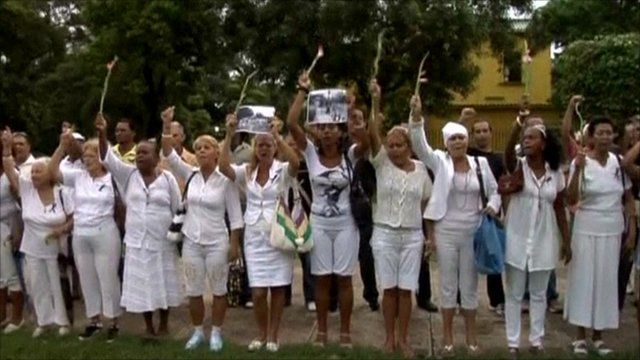 Video
Cuba Ladies in White march for dead leader Laura Pollan
Members of the influential Cuban dissident group Ladies in White have held a march in Havana to mark the death of their founder, Laura Pollan.
The white-clad, flower-bearing women have staged rare public protests since 2003, calling for the release of their husbands, imprisoned by the communist government in that year.
All the men in question have now been released, but the group says it will still campaign for the release of all political prisoners.
Liliet Heredero reports.
Go to next video: Arrests in Cuba religious procession