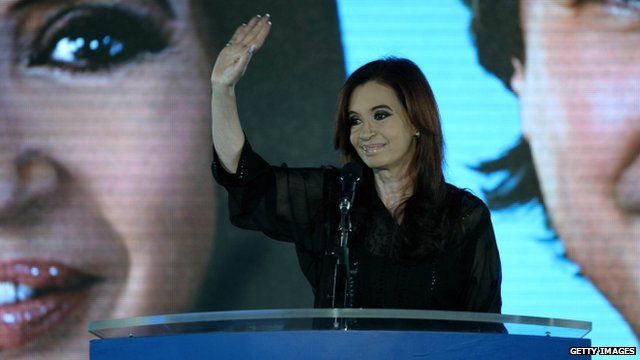 Video
Argentine president on re-election: 'What else can I ask for?'
Argentine President Cristina Fernandez de Kirchner has won re-election in a landslide victory, becoming the fist woman ever to be re-elected in the country.
Ms Fernandez secured nearly 54% of vote, with her closest challenger, socialist Hermes Binner, on just 17%.
She told jubilant supporters in Buenos Aires' Plaza de Mayo that she wanted to keep Argentina growing.