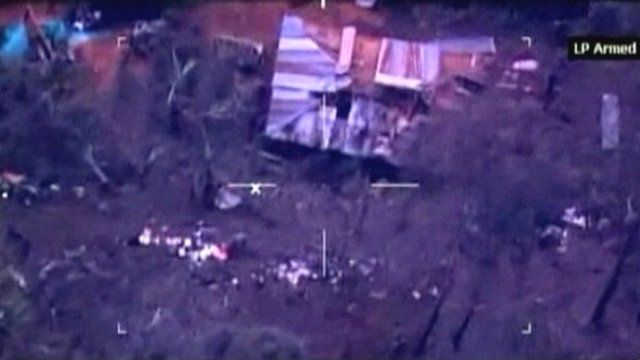 Video
Surveillance video footage of 'bombed hide-out' of Farc leader
The Colombian Air Force has released footage of what it says is the bombed hide-out of Revolutionary Armed Forces of Colombia (Farc) leader Alfonso Cano.
Cano was killed on Friday in a remote area of the south-western state of Cauca, officials said.
Colombian President Juan Manuel Santos has hailed the death of the rebel leader, whereas the left-wing guerrilla group has vowed to continue its armed struggle against the government.
Liliet Heredero reports.
Go to next video: Farc leader Cano killed in raid