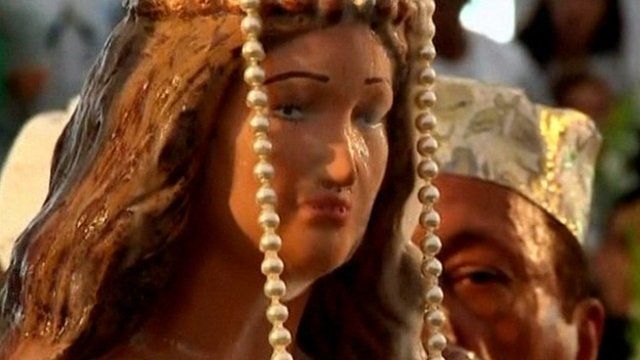 Video
Rio de Janeiro honours goddess of sea ahead of New Year
Hundreds of people gathered at Rio de Janeiro's Copacabana beach to celebrate Iemanja, the Afro-Brazilian goddess of the waters and fertility.
Singing religious songs, the faithful take their offerings to the sea.
Tradition has it that if the waves sweep away someone's offering, the goddess has accepted it, bringing good fortune for the coming year.
Eric Camara reports.
Go to next video: Rio's Christ statue turns 80