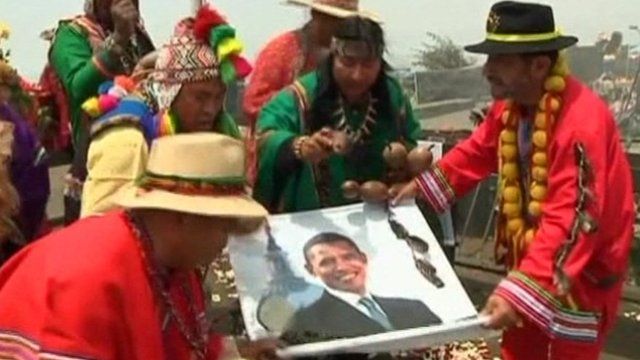 Video
Peruvian shamans focus on world leaders in their annual ritual
This year Argentine president Cristina Fernandez, North Korea's new leader Kim Jong-un and US president Barack Obama were among the world leaders who received special attention from Peruvian shamans in their annual end of the year ritual.
The shamans performed special rituals for the health of certain leaders and for peace and prosperity after a turbulent 2011.
They were also quick to dispel fears about the Mayan prophecy that the world would end in 2012.
Carolina Robino reports.
Go to next video: Shamans make predictions for 2011