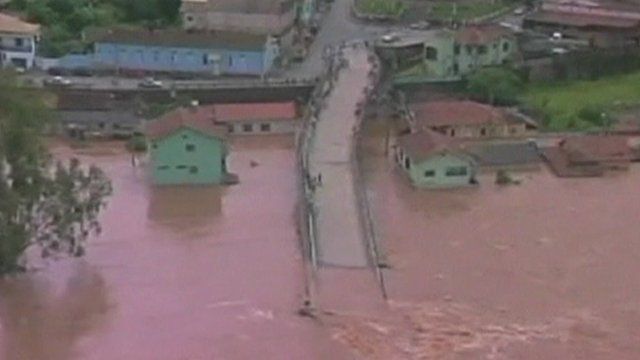 Video
Brazil's Minas Gerais hit by deadly floods
At least six people have been killed and tens of thousands have been forced from their homes by floods and landslides in south-eastern Brazil.
Some 3,000 homes have been destroyed and a total of 66 towns and cities in Minas Gerais state have declared a state of emergency after heavy rains.
Many roads have been blocked, making it difficult to get help and supplies to affected areas.
Jonathan Josephs reports.
Go to next video: Brazil steps up flood preparations