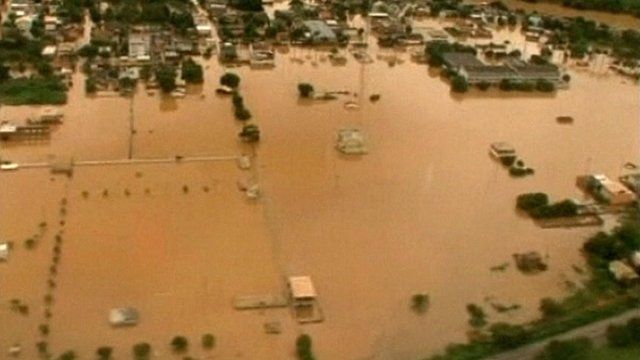 Video
Thousands escape floods as Brazil dam bursts
A dam has burst in northern Rio de Janeiro state in Brazil, forcing thousands more people to flee their homes to escape flooding.
The incident in Campos dos Goytacazes was caused by days of heavy rains, which have been battering the country's southern region since the beginning of the year.
The intense water pressure caused a road, which runs over the dam's wall, to crack open, cutting off part of the city.