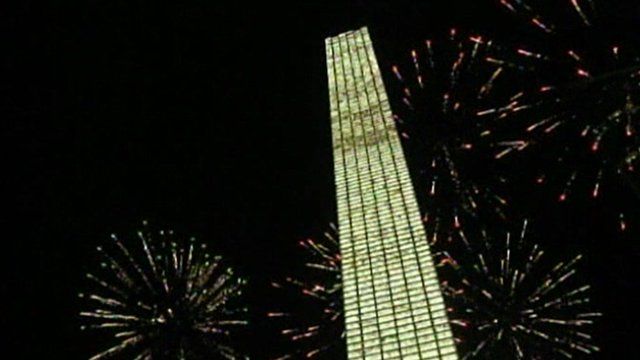 Video
Mexico independence monument switched on after long delay
A monument, build for Mexico's bicentennial independence celebrations in September 2010, has only just been completed, almost a year and a half late.
The Trail of Light was meant to be the centrepiece of the celebrations in Mexico City 15 months ago.
President Felipe Calderon hailed the towering structure as a symbol of hope and freedom, but many in Mexico have criticised the delay in construction and the huge cost involved.
Liliet Heredero reports.