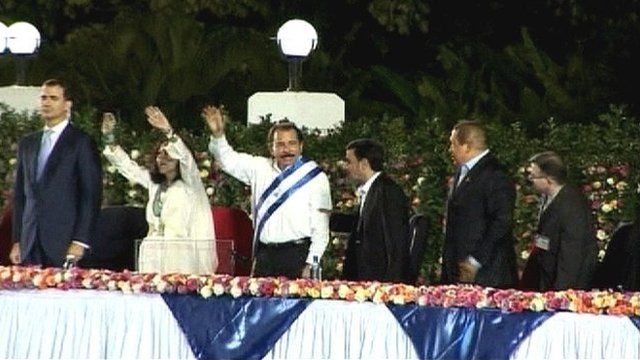 Video
Nicaragua's Daniel Ortega begins new presidential term
Daniel Ortega has been sworn in for his third five-year term as president of Nicaragua.
Iranian President Mahmoud Ahmadinejad and Venezuela's Hugo Chavez were among the leaders attending the inauguration in the capital's Revolution Plaza.
Mr Ortega used his speech to defend the developing of nuclear energy for peaceful means and said Nicaragua and Iran were "revolutionary twins".