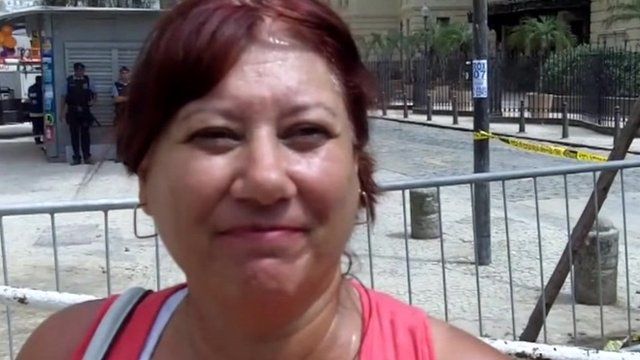 Video
Rio building collapse: "We lost everything, nothing's left"
Businesswoman Rosangela Touson had her company in one of three buildings that have collapsed in Rio de Janeiro.
She ran a health shop downstairs and her husband used the four floors above for a tech shop, offering printer repairs and servicing.
The business had been running for 13 years and was the Touson family's only source of income.
Video produced by BBC Brasil's Júlia Dias Carneiro.
Go to next video: High-rise buildings collapse in Rio