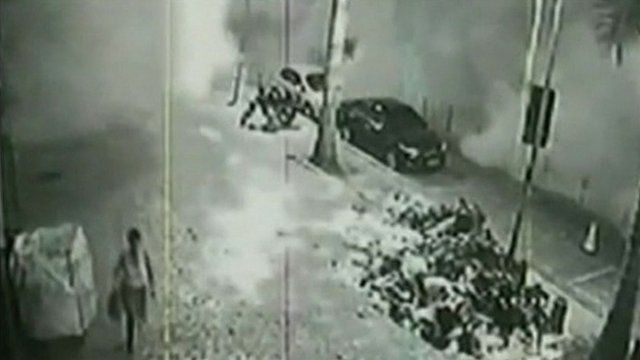 Video
Rio building collapse: Dust cloud caught on film
Security camera footage shows clouds of dust engulfing a street in Rio following the collapse of three buildings in the city on Wednesday.
At least four bodies have been recovered from the rubble, and rescue workers are searching for at least 16 people who are still missing.
Authorities are investigating whether illegal construction work could have caused structural damage to the buildings.