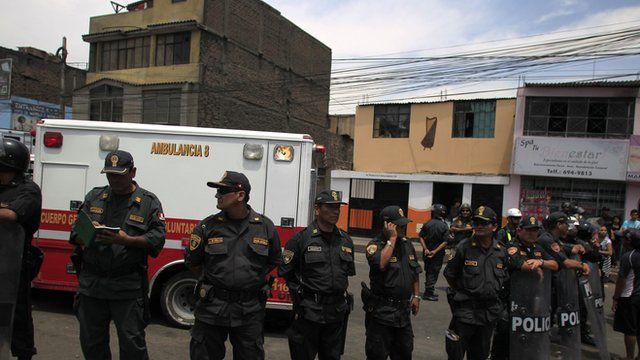 Video
Peru: 26 die in blaze at Lima drug rehab centre
A fire at a drug rehabilitation centre in the Peruvian capital Lima has killed at least 26 people, officials say.
Another 10 people were injured at the Christ Is Love centre, which used biblical teachings to treat addicts.
BBC's Mattia Cabitza said the fire began on Saturday morning when patients were having breakfast at the centre in the poor and densely populated San Juan de Lurigancho district.
He added that many patients could not get out of the building because it appears the doors were locked from the inside - and many of the survivors had to jump from the second floor.