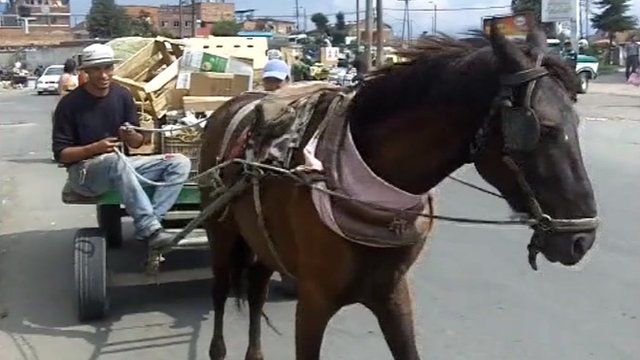 Video
Horse-drawn carts in Colombia will be banned from 2013
Colombian authorities are set to ban animal-drawn vehicles in the streets from February 2013.
While some "zorreros" - as the drivers of horse-drawn carts are known - are reluctant to see their way of life disappear, animal rights groups and drivers are pressing authorities to enforce the legislation.
BBC Mundo's Arturo Wallace reports.
Go to next video: Harnessing horse power in France