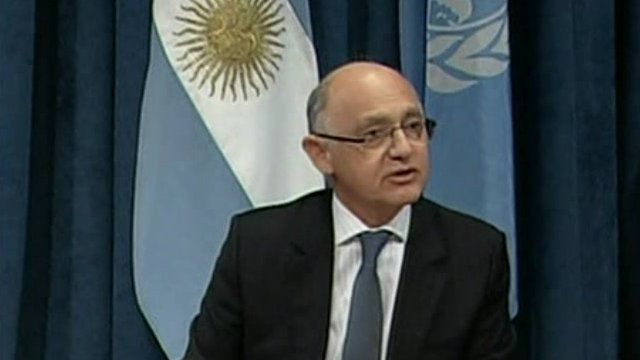 Video
Argentina claims UK sent nuclear submarine to Falklands
Argentina's foreign minister has accused the UK of sending a nuclear-armed submarine to the South Atlantic, near the disputed Falkland Islands.
Hector Timerman made the claim at the United Nations on Friday, as Argentina made an official complaint about the UK's "militarisation" of the area.
The two countries went to war in 1982 over the British overseas territory.
Go to next video: Falklands Islands row brought to UN