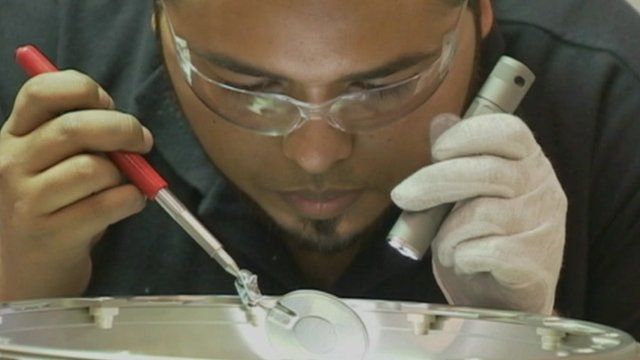 Video
Mexico's growing economic ambition
In 2011, Mexico's economy grew faster than that of Brazil, and there are forecasts suggesting that by 2050 it could be larger than that of France.
Cheap, educated labour and proximity to the US is a big draw for international businesses, but the country's ambitions are still thwarted by its image as a nation riven by drugs violence.
Katty Kay reports from Mexico City.