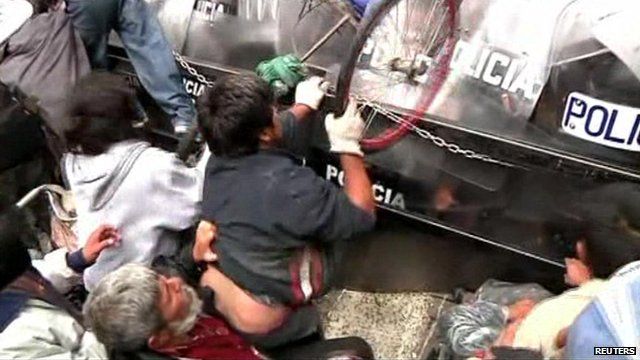 Video
Bolivia's disabled clash with police over subsidies
Dozens of disabled people have clashed with police in Bolivia during a protest calling for higher state subsidies.
Several protesters were hurt as they tried to break through a police cordon in the country's main city of La Paz.
Riot police used pepper spray to prevent the demonstrators from entering the presidential square.
The protesters - who had made a 100-day trek to La Paz - wanted an annual state subsidy of about $400 (£254). They currently receive about 30% of that.
The BBC's Tom Donkin reports.
Go to next video: Bolivia's disabled clash with police