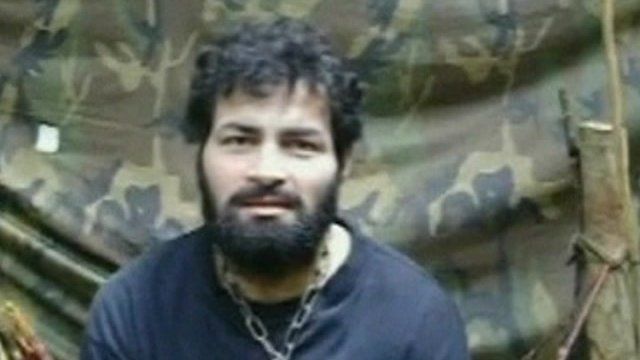 Video
Colombia Farc rebels in hostage pledge
Colombia's left-wing Farc rebel group says it will free 10 members of the security forces it holds hostage and abandon kidnappings for ransom.
The move comes three months after the Farc killed four hostages they had held for more than 12 years, which prompted massive protests against the rebels throughout Colombia.
The Farc did not say whether they would free the civilians it holds captive. Daniel Griffiths reports.
Go to next video: Radio link-up for Farc hostages