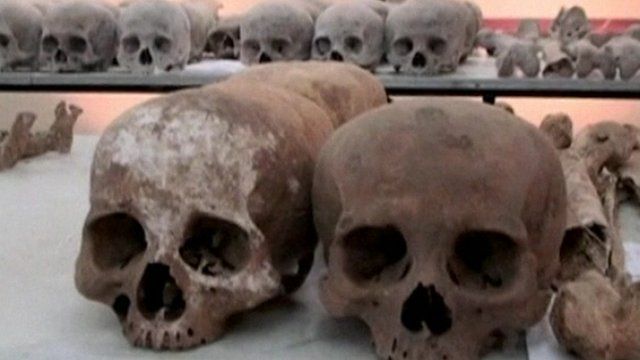 Video
Mass grave discovered in Mexico with remains of 167 bodies
Anthropologists have uncovered a mass grave with the remains of 167 bodies close to the Mexican-Guatemalan border.
Experts say that the skeletal remains, found in a cave in the southern state of Chiapas, belong to a pre-Hispanic community.
The skulls show deformation typical of groups who lived around 1,000 years ago.
Go to next video: Ancient Aztec carvings discovered