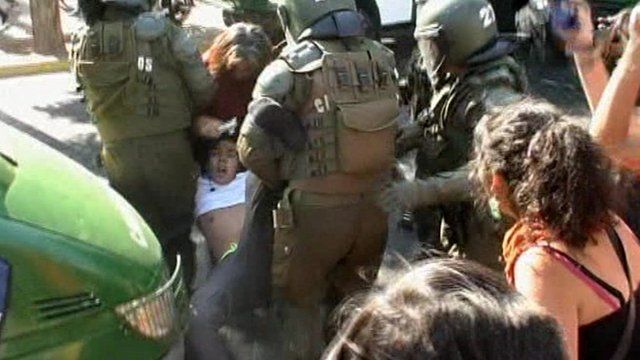 Video
Clashes between students and police in Chile
At least 50 people have been arrested after violent clashes during a student demonstration in the Chile's capital Santiago.
Police used water cannons and teargas to push back demonstrators, who tried to break through police lines outside the Education Ministry.
Since March 2011, students have staged hundreds of protests demanding free education for all.
But the government says the country is not ready to take on such economical cost.
Margarita Rodriguez reports.
Go to next video: Second day of clashes at Chile protests