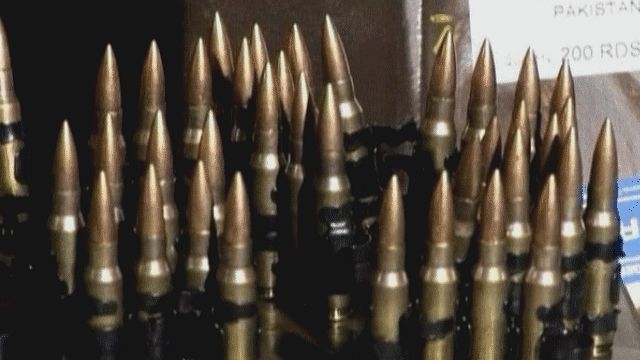 Video
Mexico seizes large cache of weapons
Mexican authorities have confiscated a large cache of weapons in two separate incidents in the border city of Ciudad Juarez.
The first weapons haul was discovered on the back of a trailer crossing the border from the United States after police followed the truck's driver who authorities say was behaving suspiciously.
Over 250,000 bullets were seized alongside high-powered rifles and cartridges, said a border control agent.
Drugs and military-style uniforms were also found when authorities raided a suspected cartel warehouse earlier in the week.