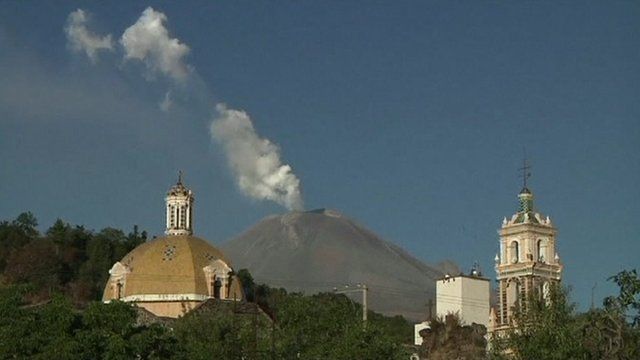 Video
'Praying is how we get the volcano to calm down', says resident
Residents in the area around the Popocatepetl volcano, near Mexico city, are trying to carry on with their daily routines.
On Sunday, Mexican authorities raised the alert level and have been preparing evacuation routes and shelters.
In the past few days, the volcano has been spewing rocks, ashes and steam, so many villagers have gone to church to pray that there would be no further eruptions.
Margarita Rodriguez reports.
Go to next video: Volcano puts Mexico on evacuation alert