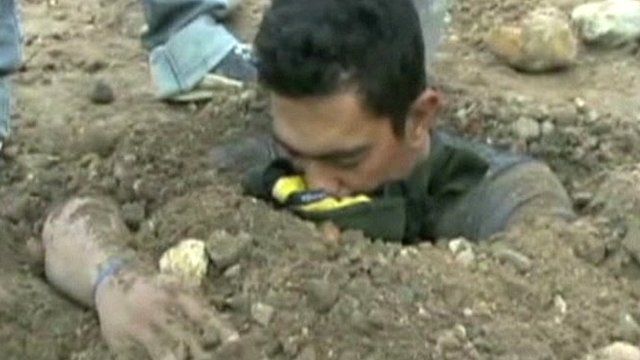 Video
Colombia evictions: Residents bury themselves in protest
Residents from the northern Colombian town of Aguachica have protested against evictions by burying themselves in the ground.
Almost 300 families are refusing to leave the site after they received an eviction warning, to make way for plans to build 2,000 low income houses, as part of the president's promise to provide free housing for poor residents.
The protesters are squatters who settled on the land several months ago.