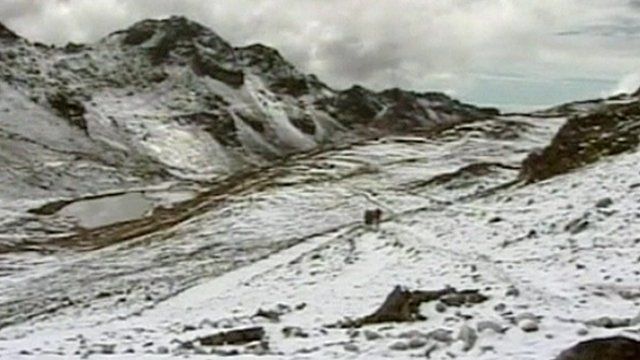 Video
Peru crash helicopter located in mountains
Police in Peru say they have located a helicopter which went missing in the south of the country and that all 14 people who were on board are believed dead.
The helicopter left the Amazon region of Madre de Dios on Wednesday evening carrying 12 passengers - most of them from South Korea - and two Peruvian crew members.
Krupa Padhy reports.