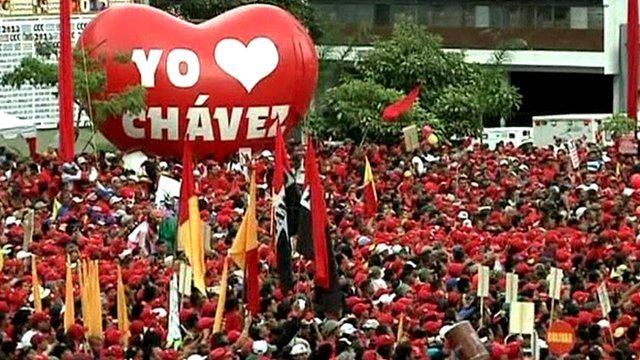 Video
Hugo Chavez registers for Venezuelan presidential poll
Venezuelan president Hugo Chavez has registered to run for a third term in October's elections.
Mr Chavez joined tens of thousands of supporters outside the electoral office in the capital, Caracas, in his biggest rally since he was diagnosed with cancer a year ago.
The main opposition candidate, Henrique Capriles, is seen as the first real challenge to Mr Chavez since he was first elected, in 1999.
He registered on Sunday as the representative of a coalition of more than 30 parties.
Go to next video: Venezuela's Chavez as cartoon hero