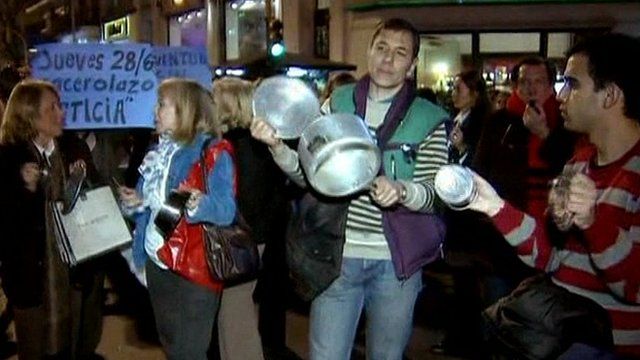 Video
Argentines bangs pots and pans in protest against president
Thousands of residents of Buenos Aires demonstrated in the Argentine capital on Thursday night, banging pots and pans in a traditional "cacerolazo" protest.
They are angry with President Cristina Fernandez, her administration's economic policies, high inflation rates, an increase in crime, and what they see as widespread corruption.
Liliet Heredero reports.
Go to next video: Argentina demands Falklands talks