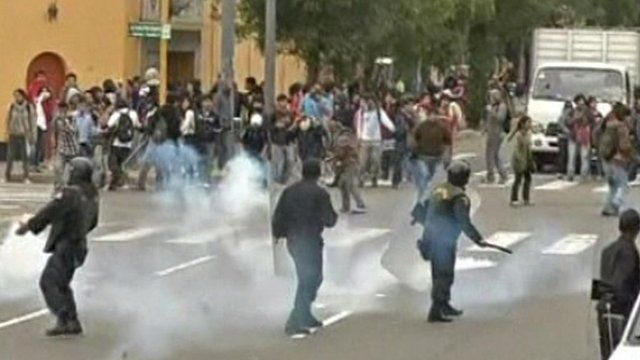 Video
Lima University students clash with police in Peru
Five arrests were made and two police officers have been injured in protests at Lima University in Peru.
Some students claim new rules limit their ability to form coalitions and infringe on free speech.
Armed with rocks, they scuffled with police and tried to storm a local museum where the university's administration is housed.
Police responded by shooting tear gas at the students.
One of the protesters, Marco Santillan, said the demonstrators were also fighting budget cuts and irregularities in the administration.
Go to next video: University protests lead to deaths in Peru