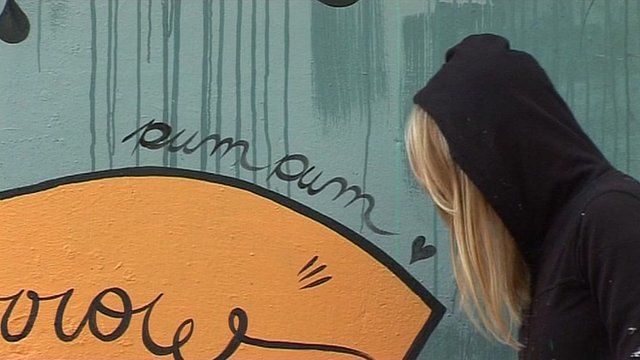 Video
Pum Pum, the mysterious Argentinian street artist, tells her story
Pum Pum, an Argentine street artist who prefers to hide her identity, explains that she would rather be known for her work than her face.
She is grateful for being able to make a living out of her lifelong passion, drawing.
BBC Mundo's Vladimir Hernandez went to meet her.
Go to next video: Graffiti: Inspirational or offensive?