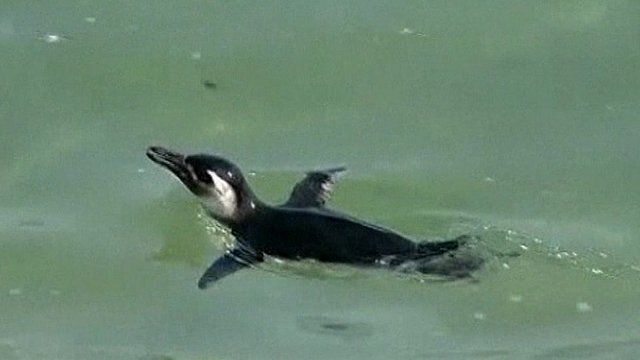 Video
'Lost' penguins turn up on Rio's beaches
Dozens of young penguins who lost their way during their annual migration to the south of Brazil have ended up on the tropical beaches of Rio de Janeiro.
The animals became something of a tourist attraction but are not suited to such warm waters so a rescue mission has been launched to return them to their natural habitat.
Iracema Sodre reports.