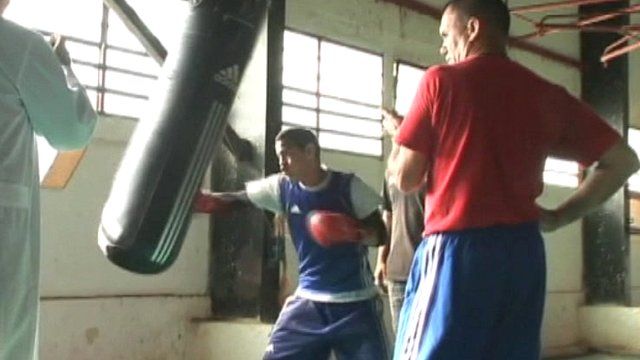 Video
Cuba's great hopes for boxing gold medals at London 2012
Cuba has has won 32 gold medals in boxing over the years, but their team at the last Olympics in Bejing was hit by five defections and failed to win gold.
This year's "Team Cuba" are determined to make up for that disappointment and looking to London 2012 as their comeback.
The BBC's Sarah Rainsford caught up with a training session in Havana.