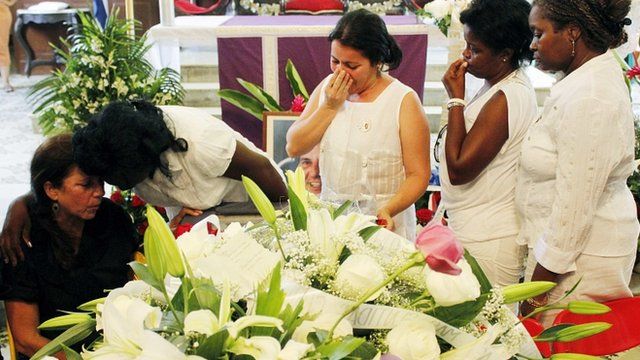 Video
Hundreds mourn Cuban dissident Oswaldo Paya
Relatives of Cuban dissident Oswaldo Paya, who died in a crash on Sunday, say they believe his car was forced off the road.
However the authorities say the driver lost control as the car was driven on a road in eastern Granma province, and hit a tree.
Hundreds of people attended Mr Paya's funeral mass at San Salvador Catholic Church in Havana.
Mr Paya was the founder of the Varela Project, a campaign to gather signatures in support of a referendum on laws guaranteeing civil rights.