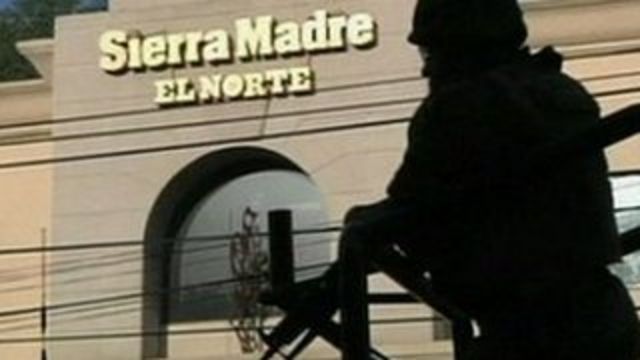 Video
Gunmen attack offices of Mexican newspaper for third time in a month
Gunmen set fire to the offices of a branch of Mexico's El Norte newspaper on Sunday. It is thought to have been an attack on journalists covering issues related to drug crime and police corruption - despite the fact that journalists in the attacked branch only put together a weekly social events supplement.
The authorities have promised to investigate and bring the perpetrators to justice, but many journalists say the lack of proper security in the country is making it dangerous for them to do their jobs.
María Dupin reports.
Go to next video: Inside US-Mexico 'drugs tunnel'