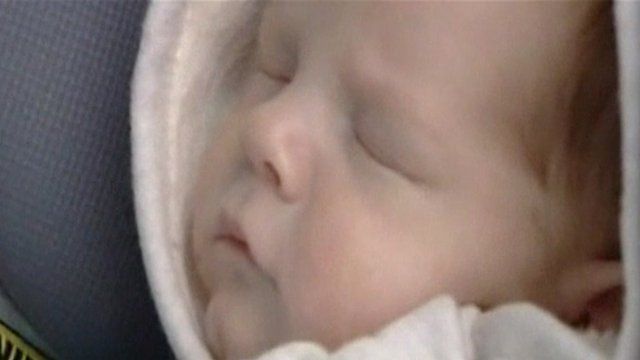 Video
Gay couple's son officially recognised in Argentina for first time
Two gay men have become the first in Argentina to have their child - named Tobias - officially recognised as the son of both of them.
Gay marriage and adoption by gay couples has been allowed for a couple of years now in the Latin American country, but this is the first time that two men did not have to go through the adoption process to register their child, who was born in India to a surrogate mother.
María Dupin reports.
Go to next video: Argentina celebrates first gay weddings