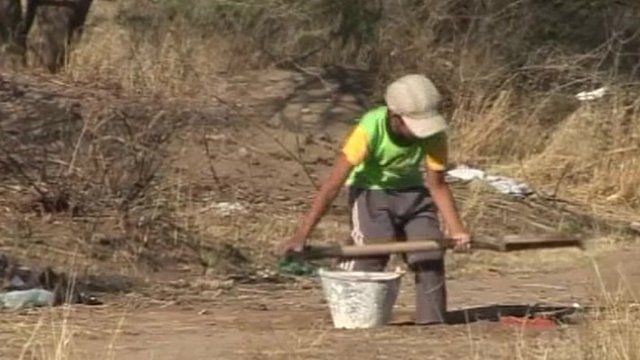 Video
Verdict due in Argentina herbicide case
A verdict is due on Friday, 3 August in Latin America's first trial reviewing the use of farm chemicals.
Two farmers and a pilot are facing charges of breaking local regulations prohibiting the use of herbicides and pesticides near a residential community.
People in the town of Ituzaingo Anexo, on the outskirts of Cordoba, say they have suffered health problems because they live close to a soybean field which since 2001 has been regularly sprayed with chemicals.
It is thought the ruling could have far-reaching implications on the use of farm chemicals in Argentina, whose economy is heavily dependent on agricultural commodities.
Vladimir Hernandez reports.