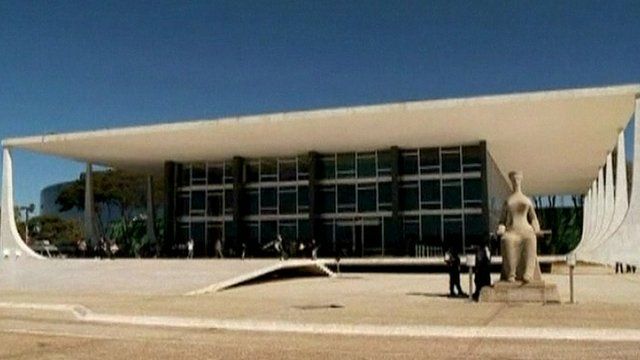 Video
Brazil's biggest corruption trial gets under way
Brazil's Supreme Court has opened a landmark corruption trial in the country.
In the case, described as the "trial of the century" by the Brazilian media, 38 former government officials and associates of the ruling Workers' Party (PT) are accused of involvement in the 2005 scandal known as "mensalao". It is alleged legislators received a monthly payment to support the government's agenda.
Iracema Sodre reports.