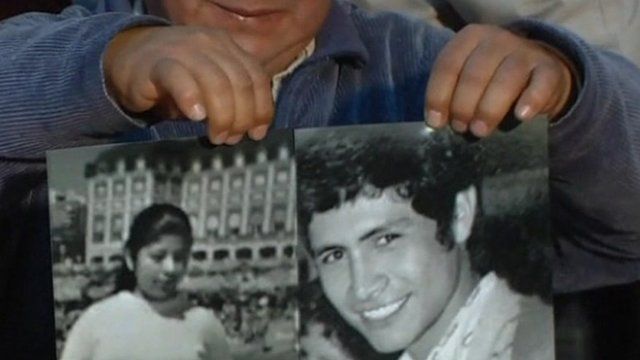 Video
Argentine 'stolen' baby reunited with relatives
Members of the Grandmothers of Plaza de Mayo group in Argentina have dedicated the past three decades to the search for children of people who 'disappeared' during the country's 1976-1983 military dictatorship.
On Tuesday, 7 August, they announced that they had found Pablo Javier Gaona, whose parents where kidnapped by security forces in 1978.
The president of the Grandmothers, Estela de Carlotta, and Pablo Javier's biological uncle spoke to a news conference in Buenos Aires about the search.
Go to next video: Argentina: 'Stolen baby' speaks