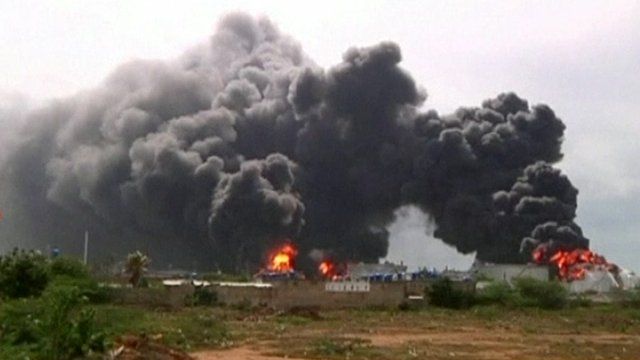 Video
Chavez says oil refinery fires coming 'under control'
The Venezuelan President Hugo Chavez has visited a hospital looking after dozens of people injured in an explosion which took place at the country's biggest oil refinery on Saturday.
The blast - which killed 48 people at the Amuay refinery in the north of the country - set fire to three oil storage tanks, only one of which has so far been put out.
Speaking on Monday, the president said the situation was being brought under control and there was no risk of the fires spreading further.