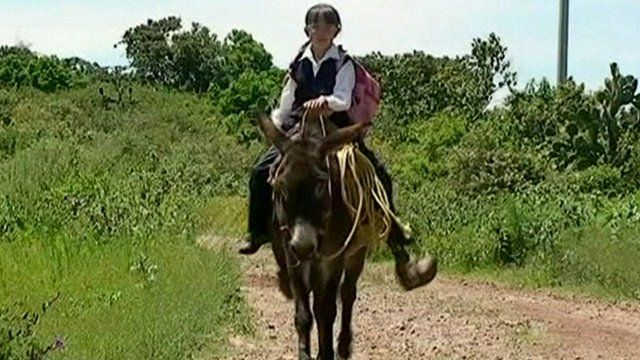 Video
Donkeys do the school run in Mexico
Authorities in central Mexico are giving donkeys to the families of children who live far away from school to help with the daily school run.
Authorities in the central Mexican state of Guanajuato have given 26 donkeys to children who face a long walk, often in the cold and rain, to their rural schools.
It is hoped that by riding the animals to school, authorities can ensure that the children will turn up to classes which rely on attendance statistics for their funding.
David Cuen reports.