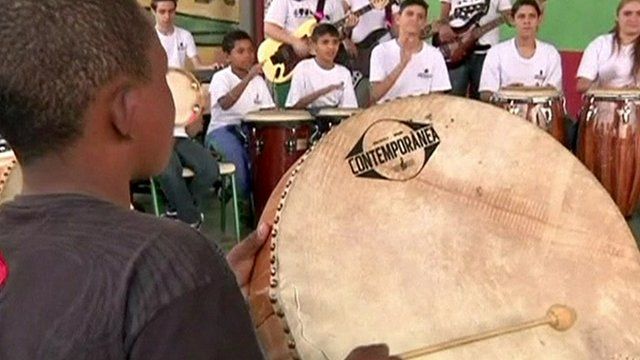 Video
State school for deaf children teaches music in Brazil
Deaf and hearing-impaired students are being taught music in a Brazilian State school, in a poor Sao Paulo neighbourhood.
They are the percussionists in a band - together with children who can hear, from nearby schools.
The project, dubbed 'Music of Silence', is the brainchild of band conductor and music teacher Fabio Bonvenuto, who has also given lessons to blind students by translating music scores into Braille.
Iracema Sodre reports.