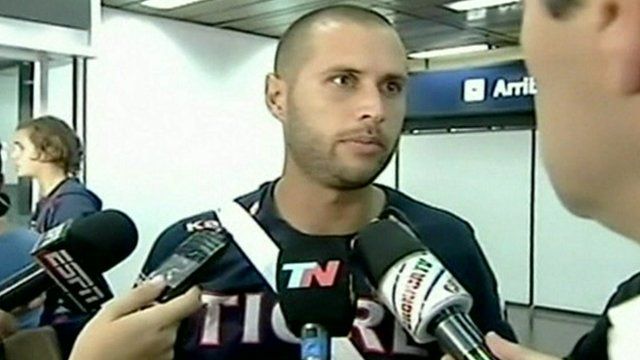 Video
Tigre FC players return to Argentina after 'attack' in Brazil
An Argentine football club has accused Brazilian security officials of beating and pulling guns on its players during the half-time interval of a cup final.
Tigre's players refused to play the second half of the second leg of the Copa Sudamericana final.
The move left Sao Paulo to be declared winners of the tournament at their home ground.
Sao Paulo officials and players accused the Argentines of spoiling for a fight, and then running away.