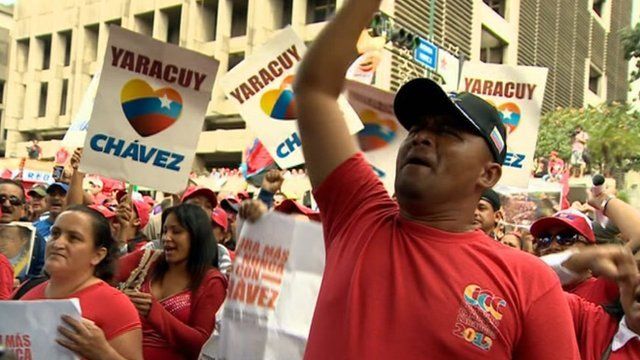 Video
Venezuelan pro-Chavez rally marks missed inauguration
Crowds of supporters of Venezuela's Hugo Chavez have been rallying outside the presidential palace in Caracas, showing their backing for the cancer-stricken leader on the day he was due to be inaugurated for another term.
Supporters wearing red "I am Chavez" T-shirts waved flags as patriotic music blared from speakers.
The swearing-in ceremony has been indefinitely postponed.
Allan Little reports from Caracas.
Go to next video: 'Hugo Chavez is still president'