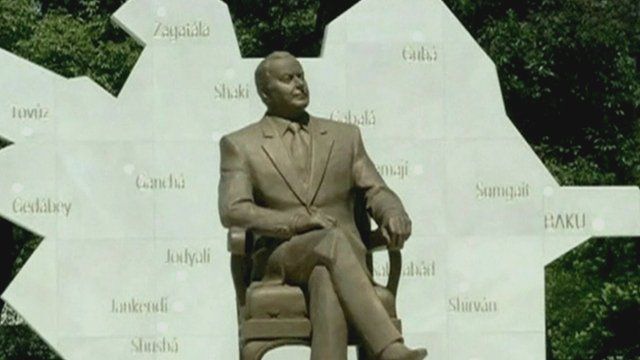 Video
Mexico City moves statue of former Azeri leader
The authorities in Mexico City have removed a controversial statue of a former leader of Azerbaijan from a central park.
The life-sized bronze statue of Heydar Aliyev has been the subject of protests since it was unveiled last August.
He ruled Azerbaijan during Soviet times, and again between 1993 and 2003. However, his record on human rights and media freedom was often criticised.
James Kelly reports.