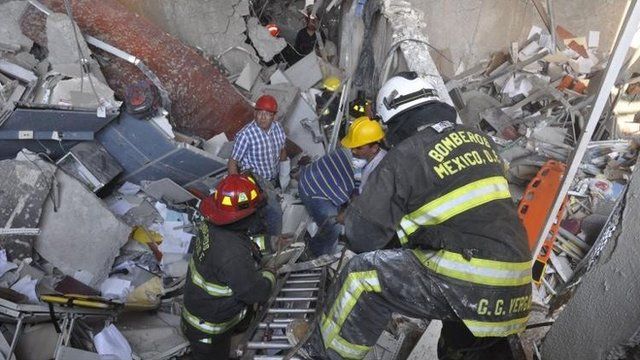 Video
Huge blast kills at least 25 in Mexico tower block
The number of people killed by a blast in Mexico City at the headquarters of the state oil company, Pemex, has risen to 25, the interior minister has said.
At least 100 people were injured and an unknown number remain trapped in the rubble at the base of the 54-storey tower. Searches for survivors continue.
The cause of the blast is under investigation, Pemex says.
Last September, 30 people died in an explosion at a Pemex gas plant in northern Mexico.
Will Grant reports.
Go to next video: Latest on Mexico City explosion