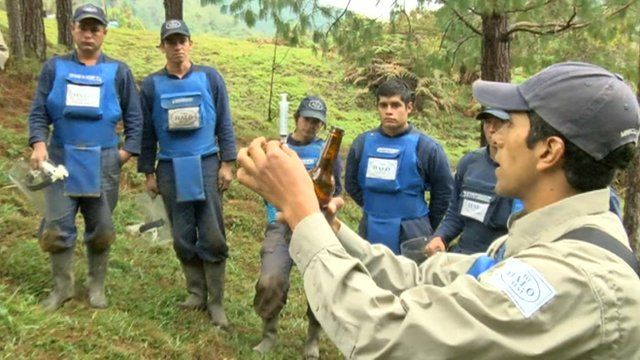 Video
Colombian civilians root out landmines
A British charity is teaching Colombians to locate and safely detonate landmines in their neighbourhoods.
Decades of fighting between security forces and rebel groups, paramilitaries and drug traffickers have left Colombia's mountainous regions riddled with landmines.
But now a British charity is harnessing the specialist knowledge of locals to help locate and destroy the stealthy killers.
Laura Plitt reports.