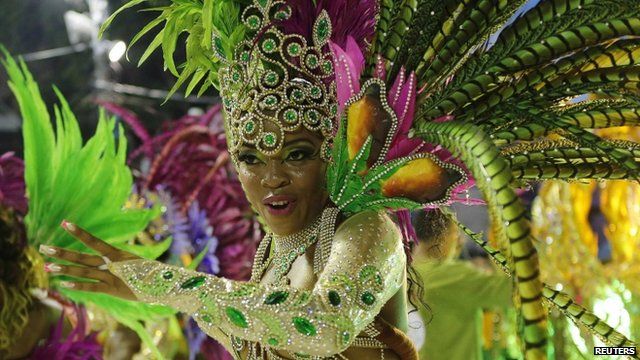 Video
Rio revellers celebrate carnival
The world's largest carnival is getting under way in earnest in Rio de Janeiro.
An estimated 1.5m Brazilian and foreign tourists have taken part in the five day event, which is famous for its extravagant samba parades and exotic costumes.
Monday marks the final evening of competition at the Sambadrome.
Julia Carneiro reports from Rio de Janeiro.