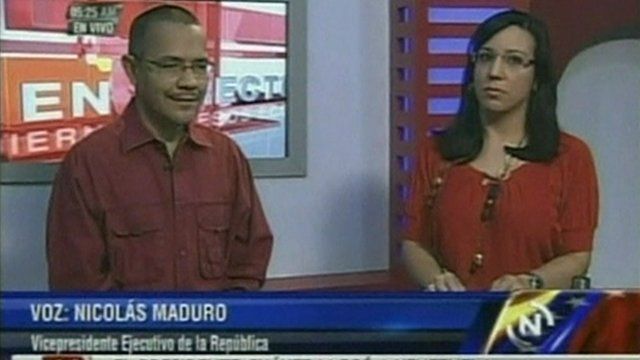 Video
Chavez's return from cancer surgery announced on state TV
Venezuelan President Hugo Chavez's return home from Cuba following cancer surgery has been officially announced on state television.
Mr Chavez had earlier revealed his return to his 3.9 million Twitter followers.
Information Minister Ernesto Villegas and Vice President Nicolas Maduro spoke on channel VTV about his return and thanked the people of Cuba and Venezuela for their support.
Video courtesy of VTV
Go to next video: First post-surgery Chavez pictures