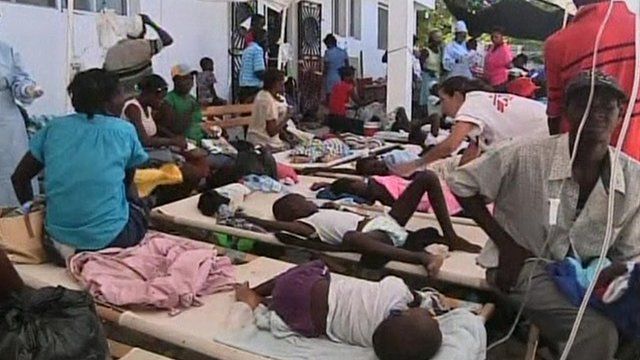 Video
UN rejects cholera compensation claim
The United Nations has formally rejected compensation claims by victims of a cholera outbreak in Haiti that has killed almost 8,000 people.
The UN says it will not pay compensation for the cholera outbreak in Haiti and that they have "advised the claimants representatives that claims are not receivable pursuant to section 29 of the Convention on the Privileges and Immunities of the United Nations"
Martin Nesirky, spokesman for UN Secretary General Ban Ki-moon said he "expresses his profound sympathy for the terrible suffering caused by the cholera epidemic".
The cholera outbreak in Haiti has killed almost 8,000 people and infected more than 600,000 people.