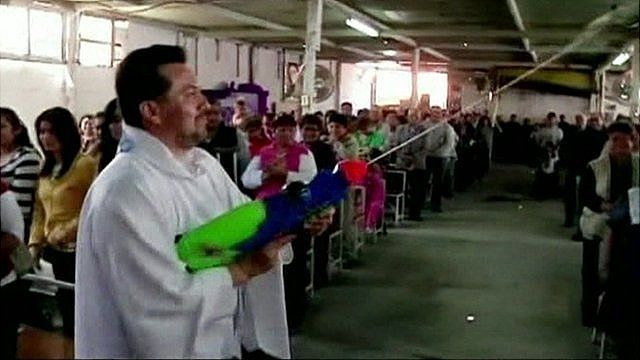 Video
Mexican priest uses superheroes to engage children
A priest in the northern Mexican city of Saltillo has gained notoriety by wearing robes emblazoned with pictures of superheroes and spraying his community with holy water pistols.
He hopes his unusual approach will help children living in a community blighted by drug-related violence engage with the church and its teachings.
Laura Plitt reports.
Go to next video: Guns exchanged for computers in Mexico