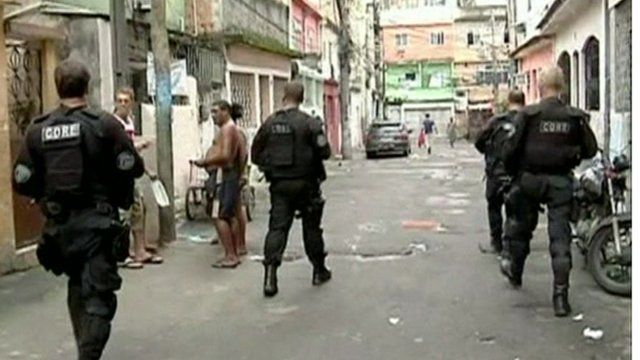 Video
Brazil troops move into Rio airport shanty towns
Brazilian police backed by troops, helicopters and armoured vehicles have moved into shanty-towns near Rio de Janeiro's international airport.
More than 1,300 security personnel were involved in the operation in the Caju and Barreira do Vasco neighbourhoods.
It is part of a strategy to wrest control of Rio's poor districts from drug-trafficking gangs before next year's World Cup and the 2016 Olympics.
Tim Allman reports.